John Elkington on business sustainability and ethics
Article
Business + Finance
BY
The Ethics Centre

11 OCT 2021
John Elkington is a world authority on corporate responsibility and sustainable development. Elkington sat down with The Ethics Centre's Simon Longstaff to chat about the future of business sustainability.
"I first got involved in the business world in the mid-70s, at a time when business really didn't want to talk to people who were self-described environmentalists or anything like that. And yet I was an environmentalist."
John Elkington believes his admiration for the natural world began when he was six or seven. He found himself alone in the middle of a field in Northern Ireland at night, in complete darkness, and to his surprise he looked down and his feet were surrounded by tens of thousands of baby eels. "I put my hands down in the dark and had these things wriggling through my fingers. And I had one of these sort of absolute panic attacks followed by something really quite profound, which has never left me somehow," he says. "It was a sense of connection."
Audio: Listen to John Elkington talk about his childhood experiences.
John Elkington has dedicated his professional career to corporate responsibility and sustainable development. In the early 80s, he set up a company called Environmental Data Services, and within 18 months was helping major companies write their first environmental policy statements. His idea was: you can make or save money by doing the right thing on resources and environmental protection. "Even if you're a small or medium size enterprise you can have a catalytic effect," he says. "But by the time you get to the size of an Exxon Mobil or a BP or a Shell then you really are having major economic impacts."
John Elkington on the corporate responsibility movement.
"I think for the last 40 years, business has been encouraged to be more responsible. More transparent and more accountable. The responsibility agenda continues to evolve and expand. And now we've got wealth divide on the agenda. We've got public access to health care issues. We've got tax evasion – more and more issues are coming in which companies are going to have to deal with.
"But the problem is that the whole corporate responsibility movement, of which I've been part for so long, has failed in the sense that the systems that we depend on are all wobbling. Our economies are coming apart at the seams – our governments, the political systems, are doing the same. Our societies are under challenge and the biosphere is wobbling in a way that we haven't seen for a very long time. So corporate social responsibility, as much as I love it, isn't working.
"Our generational task now is economic, social, environmental, political and cultural regeneration. And the problem is that our current political classes weren't trained for it. They talk about recovery, but they mean how can we get back on the previous set of rails? And I think the debate now has to be very different."
Audio: John Elkington talks about the path ahead for corporate responsibility.
Is John Elkington optimistic about the future?
"I think people are increasingly aware that the old order can't hold, things are coming apart and that's not going to stop just because we have a new American president. We put on a conference in London in 2020, called the Tomorrow's Capitalism Forum, and the tagline was "step up or get out of the way". Now, if you're in coal that's not an idea you'd like to embrace if that's your business. But I think we have misread the urgency of the sort of cataclysmic system changes that are coming towards us. It's like a tsunami. And it's very difficult to ride a tsunami. I think we're now faced with the consequences of what we and previous generations have been doing since the industrial revolution, at least. And we have a very, very short period of time in which to get our act together."
"I think at the moment, business leaders and some finance leaders are proving more interesting than many political leaders. But this is a political challenge and the politicians have to wake up and get involved."
Audio: hear John Elkington talk more about tackling climate change.
What keeps John Elkington awake at night?
"We need system change and cultural shifts, which the older generations are going to find profoundly dislocating. One of the things that worries me more than almost anything else is the intergenerational dynamics in all of this. In so many parts of the world you have very rapidly aging populations, and an aging population takes people increasingly to conservatism because they're only investing for a shorter period of time. So I think there's a real potential for anger to build up in younger populations. I'm surprised we haven't seen more of it."
"I'm 71 but oddly, I feel the next 15 years are going to be the most exciting of my life and the most challenging and the most dangerous politically."
"We're in a time of immense turbulence and people will suffer. There will be conflicts, tensions and stresses, which at times will be off the scale. But at the same time I think this is the most exciting period in our collective history, probably for hundreds of years. I'm very excited about the potential because I think it is when old systems come apart that the potential to drive systemic change goes off the scale. So the challenge for leadership I think is immense. And I think in many ways universities and business schools are not yet properly preparing people for that new world."
John's advice for future business leaders:
Get out of your comfort zones and be exposed to different realities.
Challenge your sense of who you are and what you should be doing.
Question whether the systems you work in are still fit for purpose.


Audio: Listen to the podcast of John Elkington's full discussion.
John Elkington is a world authority on corporate responsibility and sustainable development. He is currently Founding Partner and Executive Chairman of Volans, a future-focused business working at the intersection of the sustainability, entrepreneurship and innovation movements.
This episode was made possible with the support of the Australian Graduate School of Management, in the School of Business, at the University of New South Wales. Find out more about other conversations in the Leading with Purpose podcast.
---
Get the latest inspiration, intelligence, events & more.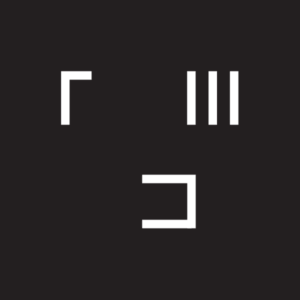 BY
The Ethics Centre
The Ethics Centre is a not-for-profit organisation developing innovative programs, services and experiences, designed to bring ethics to the centre of professional and personal life.
---
You may also be interested in...